HIGHLANDER
Episode 2x05: An Eye for an Eye
Screencaps
/ Episode transcript / Location photos /
Click on

for scene-specific location photos.


Irish safehouse
unknown location - Lighthouse Park?

Lighthouse, etc.
Lighthouse Park
4900 Beacon Ln, West Vancouver
[49.330405,-123.264577]
Also in Season 2 Episode 4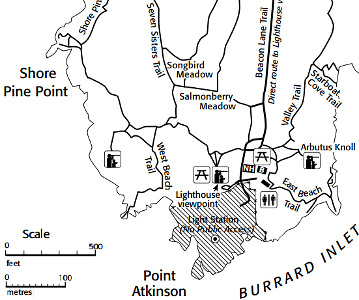 2x05: An Eye for an Eye

Somewhere down
by the lighthouse dock??

Not sure where exactly this location is.

2x04: The Darkness


Couldn't pinpoint this location, either. I think it might be east of the lighthouse.



Back to screencaps page

| Highlander |
| Transcripts | Screencaps | Location Photos |
| Endgame | Photos | Fanfiction |
| | |
| --- | --- |
| Check out my Sitemap for more 'updates' info. | Last updated: July 24, 2017 |