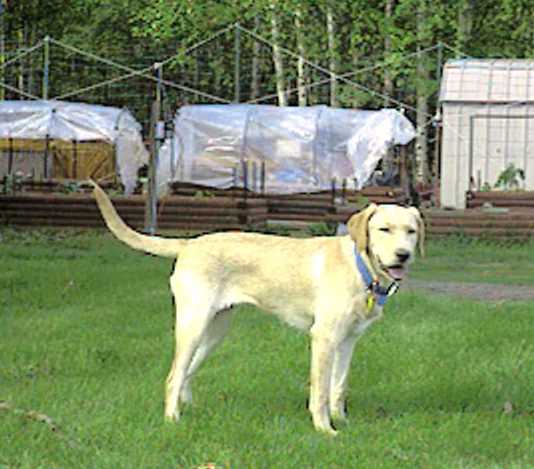 Tess is a yellow Labrador retriever that I raised for Aggie Guide-Dogs and Service-Dogs (AGS).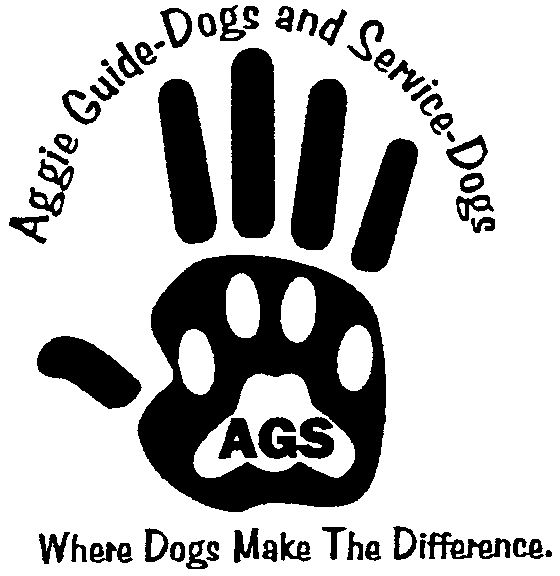 What is AGS?
Aggie Guide-Dogs and Service-Dogs (AGS) is a Texas A&M student organization created in Spring of 1997 "to educate about, fundraise for, and promote the training and use of guide dogs and service dogs and to increase awareness about how these animals help the individuals with disabilities who use them throughout the campus, community and beyond."
What is a Puppy Walker?
As a Puppy Walker (now called Puppy Raisers) for AGS, I was given the responsibility of training and caring for my puppy for the first year and a half of her life. Tess was donated to AGS by a local breeder in College Station, and she was given to me in mid-January when she was 2 months old.
We survived puppy shots, obedience classes, the jacket qualification test (AGS dogs must prove that they are ready before they are given their jacket, which allows them to go with their PW's into public buildings), a trip to Alaska, and numerous classes at Texas A&M.
About a year and a half after I got Tess, she graduated from the AGS Puppy Walking program. We originally sent her to Paws with a Cause in Michigan for her final training as a service-dog, but when her OFC x-rays showed mild hip dysplasia, she was career-changed into the U.S. Customs Canine program. Because she proved uncomfortable with heights, they removed her from their program shortly after she arrived, and (without informing AGS) they placed her with a family in Florida.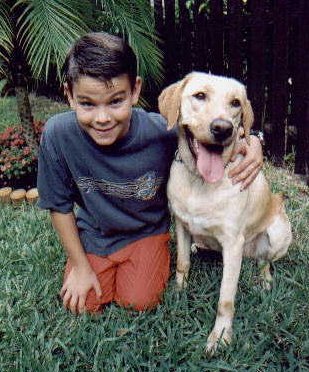 Tess & Kyle in Florida

Newsletters!
Every month, Tess wrote a short letter to her sponsors, telling them all about what she has been up to recently. Read the June letter to hear about her biggest adventure: a month-long trip to Alaska!

Photos . . .
Tess is soooooo photogenic!

| Home |
| | |
| --- | --- |
| Check out my Sitemap for more 'updates' info. | Last updated: February 23, 2022 |